The Children First project
Children First is an EU-funded project aiming at preventing and contrasting school-related gender-based violence (SRGBV) among children, with a focus on dating violence. The project is implemented by partners from the UK, Greece, Cyprus, Lithuania and Italy.

"Children First represents a shared effort to educate school children (aged 12-18) in order to prevent and address dating violence from an early age by undermining gender stereotypes, norms and roles that are the main causes of gender-based violence (GBV) among children and teenagers".
#ArtAgainstTeenDatingViolence – Congratulations to winners of the contest!
On 29 June 2021, the Children First project's consortium held the Final Conference and Award Ceremony of the #ArtAgainstTeenDatingViolence contest.
The #ArtAgainstTeenDatingViolence contest was organised and opened, from March to June 2021, to adolescents 12-18y from all over the world, in order to reflect their understanding of relationships free from stereotypes and gender-based violence.
We were looking for creative and thought-provoking artworks, capable of representing youngsters' interpretation of such a delicate and under-researched theme, being teen dating violence, under various forms: Images, Videos, Texts.
We received 39 incredible artworks, from 7 different countries including the UK, Italy, Greece, Lithuania, Malta, North Macedonia and India, which reflect adolescents' creativity, critical thinking and commitment to this topic which affects them directly and is unfortunately part of their daily life.
We had the chance to cooperate with an fabolous international jury, made up of prominent experts on gender issues as well as artists coming from all the partners' countries: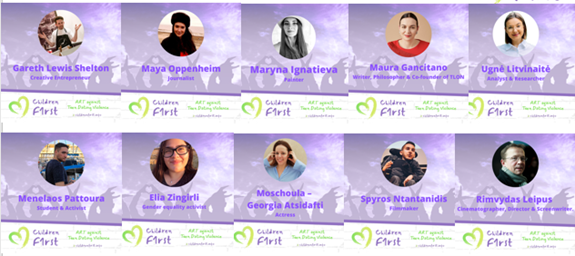 We are proud of sharing with you the 3 winners: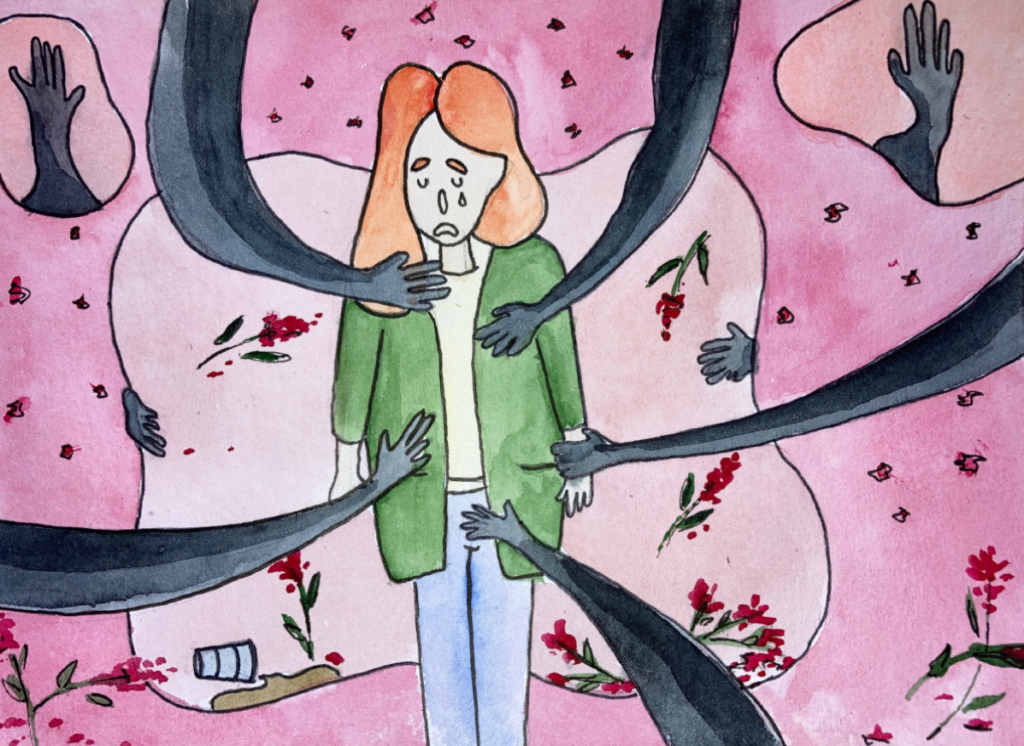 "It hurts – What hurts during dating"
Akvilė V., 18 years old
Lithuania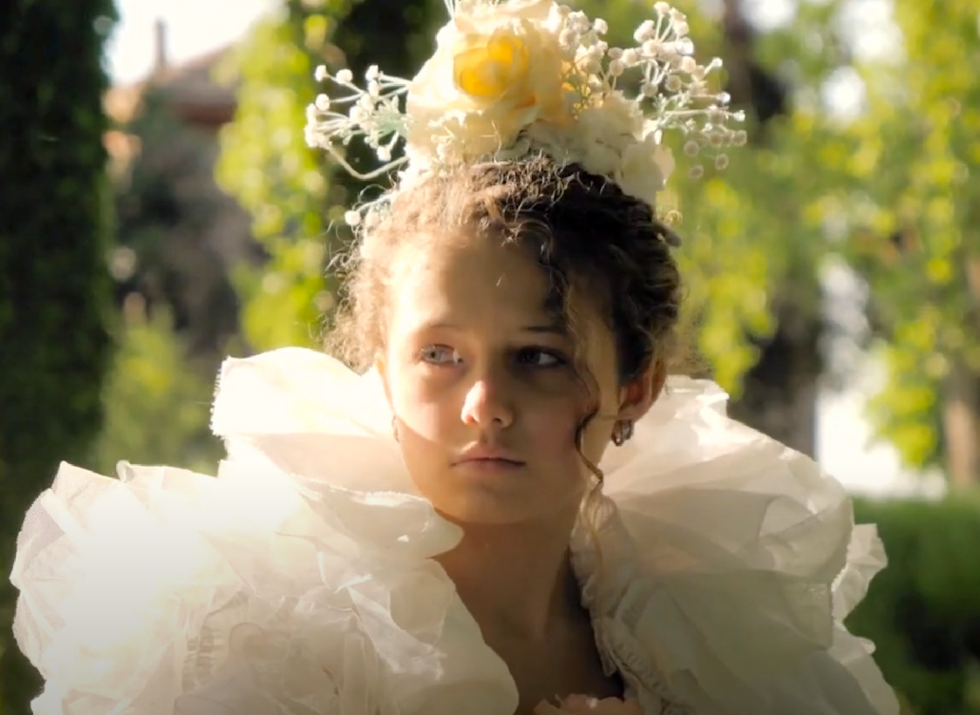 "Giò's story"
Collective video made by Milena B., Andrea C., Lucia D., Emma F., Paris G., Alessia G., Aurora M., Asia M., Eduardo M., Giorgia M., Chiara P., Iolanda P., Ciro S., Giulia S., Mattia T., Diego T., Andrea Z., Nicolo G., Beatrice F., Andrea C., Linda B., Biancia A., Eduardo B.
Italy
Available here: https://www.youtube.com/watch?v=Np3yPB-Iwes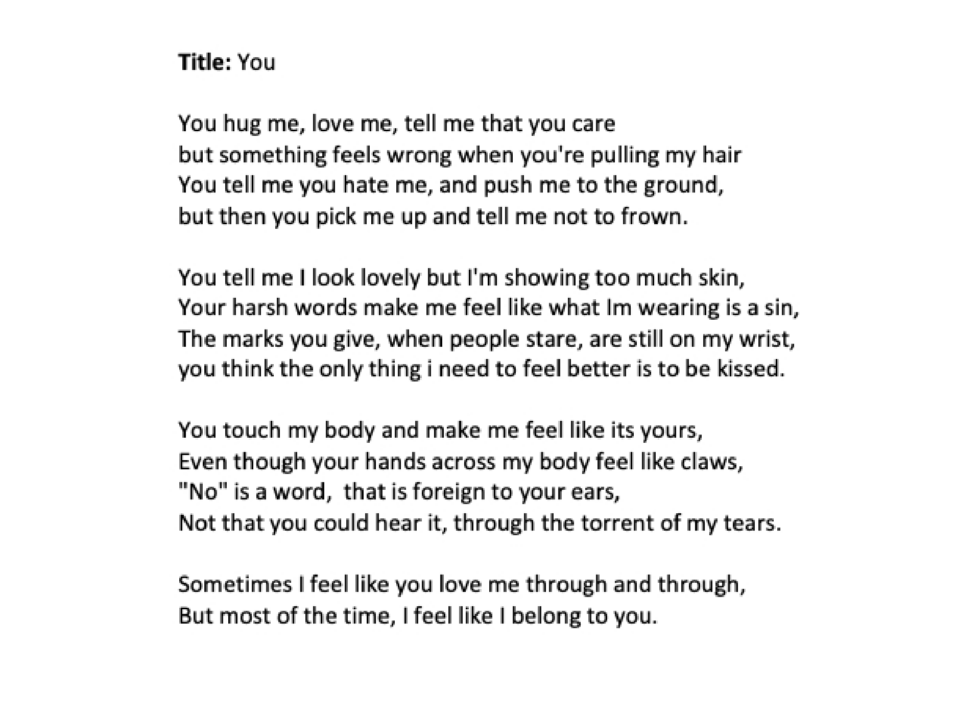 We have also asked to some jury members to share some words about their experience within the contest:
Read the speech of Ugne Litvinaite,
Researcher and Analyst
from Lithuania
Listen to Maura Gancitano,
Italian philosopher and co-founder
of Tlon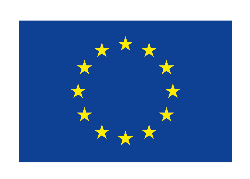 Grant Agreement number: 856844 — Children First — REC-AG-2018/REC-RDAP-GBV-AG-2018


This document was funded by the European Union's Rights, Equality and Citizenship (REC) Programme (2014-2020). The content of this document represents the views of the author only and is his/her sole responsibility. The European Commission does not accept any responsibility for use that may be made of the information it contains.